PRODUCTS USED, TALKED ABOUT AND RECOMMENDED BY PEOPLE WHO WORK ONLINE – INCLUDING MYSELF 
(Updated 1/12/19)
(Some of the links on this page are affiliate links. This means if you click one of these links and then make a purchase, I will earn a small commission at no additional cost to you.)
ONLINE COURSES
USEFUL (AND FUN) PRODUCTS TO KEEP YOU WARM WHEN YOU WORK AT HOME
I wear these Dearfoams slippers all the time around the house and love them.
When it's winter in my house, the blankets come out. This Sherpa fleece is my favorite.
I've been using this space heater this winter and it is warm, quiet and awesome.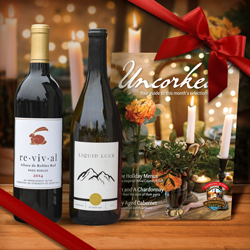 After-hours fun & relaxation – wine!  Helping the California economy recover from the wildfires AND enjoying yourself while you help, with the California Wine Club. Two bottles a month for $40.45 + shipping
COURT REPORTER MICROPHONES
Samsun Go Mic
MXL AC404 USB Conference Microphone
HIGHEST-RECOMMENDED HEADPHONES AND FOOT PEDALS USED BY SCOPISTS AND TRANSCRIPTIONISTS 
Bose QuietComfort 20i Acoustic Noise Cancelling Headphones
ON THE LIGHTER SIDE – FUN STUFF TO KEEP YOU HAPPY WHEN YOU'RE WORKING HARD 
When Mountains Don't Move – The true story of court reporter Diana Weinberger. "Because she refused to testify against her husband for actions she had already forgiven, Diana Weinberger, a former missionary, was incarcerated in an Idaho jail — a jail in which she had volunteered for a year in prison ministry."
REFERENCE MATERIALS FOR SCOPISTS, COURT REPORTERS, PROOFREADERS AND TRANSCRIPTIONISTS
The excellent and very popular Morson's English Guide for Court Reporters, written by the renowned Lilian Morson. THE go-to resource for spelling, punctuation, grammar and everything you need to know about the written English language. 
HEALTH AND WELLNESS PRODUCTS 
IMAK compression arthritis gloves
ThermaCare Heatwraps Neck, Shoulder & Wrist
Salonpas LIDOCAINE Pain Relieving Gel
RANDOM FUN & USEFUL GEAR FOR THE OFFICE
World of Freelancers articles