Where to Find Freelancers Online
World of Freelancers contains affiliate links. If you make a purchase through these links, I will earn a commission at no extra cost to you.
Most of the posts here on World of Freelancers are written for freelancers. These posts contain advice, information and ideas about many different aspects of working for yourself. This post you're reading now is a little different. In Where to Find Freelancers Online I'm writing for the other side of the coin – people who want to hire freelancers.
Where to Find Freelancers Online
Hiring freelancers over the internet is very common, perhaps the most common way to hire people who do freelance work. Whether you're looking for a freelancer to handle some aspect of your small business or you want to find a freelancer to take care of something in your personal life, this post will help you learn where to find them.
There are so many different places where you can look for freelancers that it can be very time consuming and maybe even overwhelming to figure out exactly where you should look. So in this post I'm going to narrow it down and give you a bit of information about the best places to look for freelancers specifically on freelance platforms.
Maybe you're wanting to hire a freelancer for the first time and don't really know where to start. Or perhaps you've hired a freelance before but weren't happy with the platform where you found them and now you're looking for another.
Some freelancer platforms welcome all hirers posting all types of projects as well as all freelancers with all types of skills. Other freelancer platforms exist only for specific types of work. Some freelancer platforms are global, while others are for certain specific countries.
In this post I'll list a few of the major freelance sites open to people and projects all over the world, several freelance websites which focus on specific skill sets as well as other freelance sites that are country specific.
Where to Find Freelancers on General Freelance Platforms
Fiverr – Fiverr is one of the biggest and most popular of the many general freelance platforms out there. This site has thousands of expert freelancers in every field offering their services for reasonable prices.
You can find a freelancer on Fiverr here.
Freelancer.com – Millions of small businesses rely on Freelancer.com because they know they can find some of the best freelancers in the world there.
Sign up for Freelancer.com using this link, and they will give you a $20 credit to apply to your first payment to your freelancer.
Upwork – Upwork is another big freelance website with a huge number of freelancers who can do a large variety of work.
You can find a freelancer on Upwork here.
Where to Find Freelancers with Specific Skills
Freelance transcriptionists – GoTranscript is a professional audio and video transcription services company with a team of nearly 20,000 professional transcriptionists, proofreaders, and customer support specialists who are all carefully trained and certified. GoTranscript reviews the quality of your audio transcription services regularly to ensure that you will receive the best possible transcriptions.
You can hire a freelance transcriptionist with GoTranscript here.
Freelance virtual assistants – Virtual assistants handle a huge array of freelance work, from content creation to social media management to customer service to website technical maintenance and much more. Horkey Handbook will connect you with a freelance virtual assistant who has the skills you need. Give Horkey Handbook your project criteria, and highly qualified candidates who are interested will get in touch with you directly.
You can find a freelance VA with the Horkey Handbook virtual assistant finder here.
Freelance language tutors – As the world becomes more connected, it's a good idea to learn at least a little of another language. One of the best ways to do this is with a language tutor. Preply.com has hundreds of professional tutors who teach dozens of languages. I studied with Preply.com for over a year with an excellent, very professional tutor.
You can find a freelance language tutor on Preply here.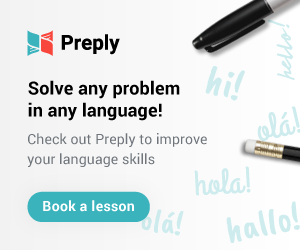 Freelance writers – The Writer Finder will help you find the best freelance writer for you by matching you with writers who fit your needs and your budget.
You can find a freelance writer with The Writer Finder here.
Freelance graphic designers – 99 Designs has design experts in over 90 skill sets and will help you find a graphic designer who's the best fit for your project.
You can find a freelance graphic designer with 99 Designs here.
Freelance musicians – On The Musician Marketplace you can post the project for which you need a freelance musician for and they will make sure that the right musician gets in touch with you with an offer. You can also search their site yourself to find the right musician.
You can find a freelance musician with The Musican Marketplace here.
Freelance developers, designers and finance experts – Toptal is an exclusive network of the world's top freelance software developers, designers, finance experts, product managers, and project managers. Tell Toptal what you need, and they promise to help you find a freelancer who is in the top 3% of their field.
You can find a freelancer with Toptal here.
Freelance photographers – Snappr.co recommends the best freelance photographers for you based on the criteria you give and guarantees that within 48 hours after your shoot your photos will arrive via their app.
You can find a freelance photographer with Snappr here.
Where to Find Freelancers in Specific Countries
Many freelance platforms are country specific. I've published three posts on World of Freelancers so far with information on freelancer sites which are specific to certain counties. While I wrote these posts to help freelancers locate work, these freelance platforms I listed are also places that you can look for and hire freelancers. The country-specific posts I've written so far are:
I will be publishing more posts with information about freelancer sites in other countries around the world. Check back later for more of this.
Now that you know more about where to find freelancers online, let me hear from you in the comments if you have any questions.
Images by  Harish Sharma, mohamed Hassan Gerd Altmann
Sabina Lohr is a lifelong freelancer turned entrepreneur who created World of Freelancers to help others discover how to work for themselves online and live the freelance lifestyle. She's always really enjoyed the freedom that freelancing brings, including several years on and off of working online while traveling and living abroad.